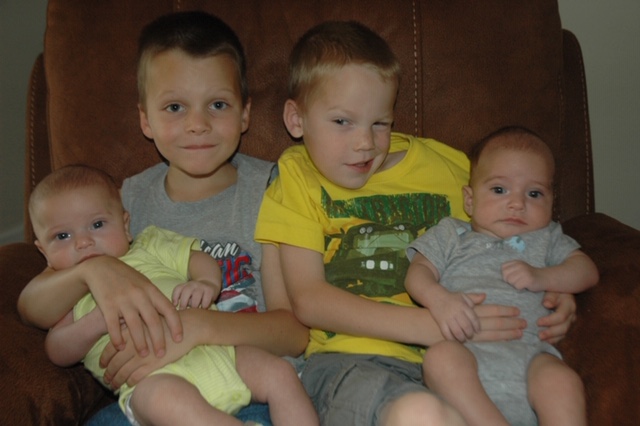 Rachel's Infant Nursing & Postpartum Care LLC was started by Rachel Davis in the summer of 2001. Rachel grew up in a home full of "extra" brothers and sisters. She was blessed to care for her first set of twins at the age of 12 for a family in Cookeville TN. In June of 2000 she was blessed to work with an Agency in Nashville TN learning about the needs of recovering mothers and providing newborn care for their infants.  
When Rachel and her husband Rocky moved to Atlanta, Georgia in 2001, they decided the time was right for Rachel to start her own business providing new mommies and their families with the care they needed and desired. Within a year Rachel had more clients in Birmingham, AL then she could serve on her own and had to start training and working with other ladies to help in this special ministry and fill all the requests from expectant parents.
Fast forward nineteen years and you will find the Rachel's Infant Care Home Office and Rachel and her family living outside of Nashville, TN where they continue to serve families in all the southern states with patient, loving, confident, postpartum recovery and newborn care.
"I consider every client to be a gift from God entrusted to my care for a short or long period of time. It is my desire and mission to help each mommy reach her "dream" experience with our team of Caregivers! I look forward to talking with each of you and being a blessing during your recovery!" Rachel Davis
Since 2001, we regularly serve the southeastern States and are willing to travel farther for special cases.
Alabama:
Anniston, Birmingham, Fairhope, Gadsden, Huntsville, Mobile and Montgomery
Colorado:
Denver and surrounding areas
Florida:
Destin and Miami
Georgia:
Alpharetta, Atlanta, Douglas, Dunwoody and Marietta
Kentucky:
Louisville and Lexington
Louisiana:
Lafayette, Metairie and New Orleans
Mississippi:
Greenwood, Jackson and Oxford
North Carolina:
Blowing Rock, Charlotte, High Point, Raleigh, Rocky Mount, Salisbury and Winston Salem
South Carolina:
Charleston and Columbia
Tennessee:
Chattanooga, Franklin, Memphis and Nashville
Rachel,
Thank you from the bottom of my heart for everything you have done. Not only did you teach me how to care for baby Joseph, you did so with patience, kindness, and compassion for me as a new mommy. I will FOREVER be grateful! You have such a sweet spirit and a gift from God and were a blessing to my family the whole time you were here. Next baby….you're my first call.
We are blessed to have had you share your knowledge and love with our family! One day Joseph will thank you for making his first two weeks of life a lot safer!!! "God is not unjust, He will not forget your work and the love you have shown Him as you have helped His people and continue to help them!" Hebrews 6:10″
Our family used Rachel's Infant Care when bringing home all three of our children. We are so incredibly thankful for Rachel and the Baby Nurse experience. Her service helped our family easily transition with each new addition.
Meg + Jordan Phillips
Thank you, thank you!
Find Your Infant Care Provider Today!